Covid-19 Guidelines when we return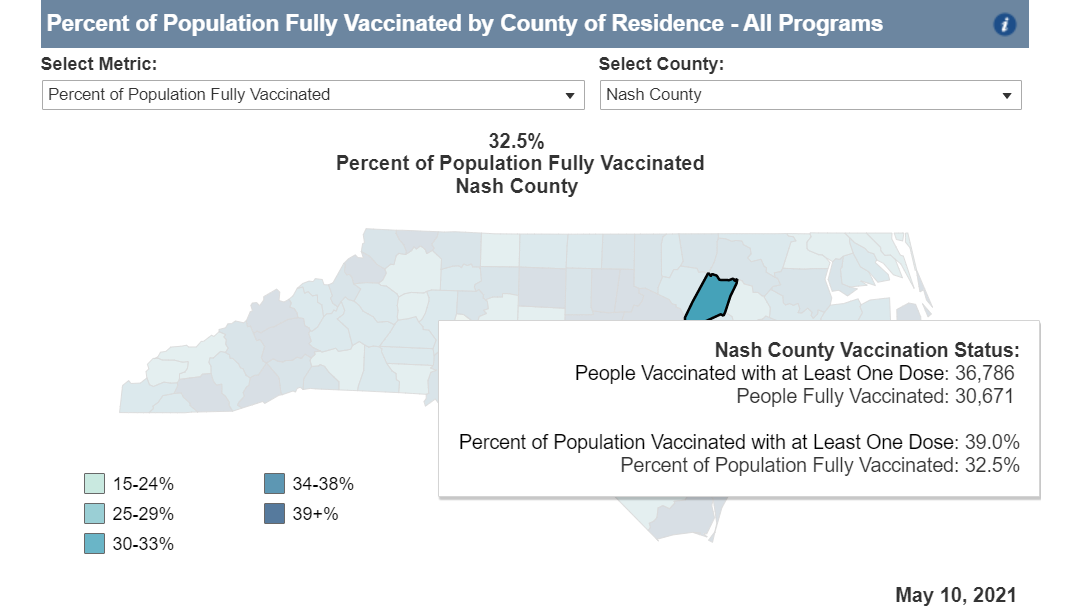 For additional data, individuals are encouraged to visit the North Carolina Department of Health and Human Services COVID-19 Dashboard at https://covid19.ncdhhs.gov/dashboard.
For COVID-19 vaccination information, visit https://nashcountync.gov/731/COVID-19-Information.
press release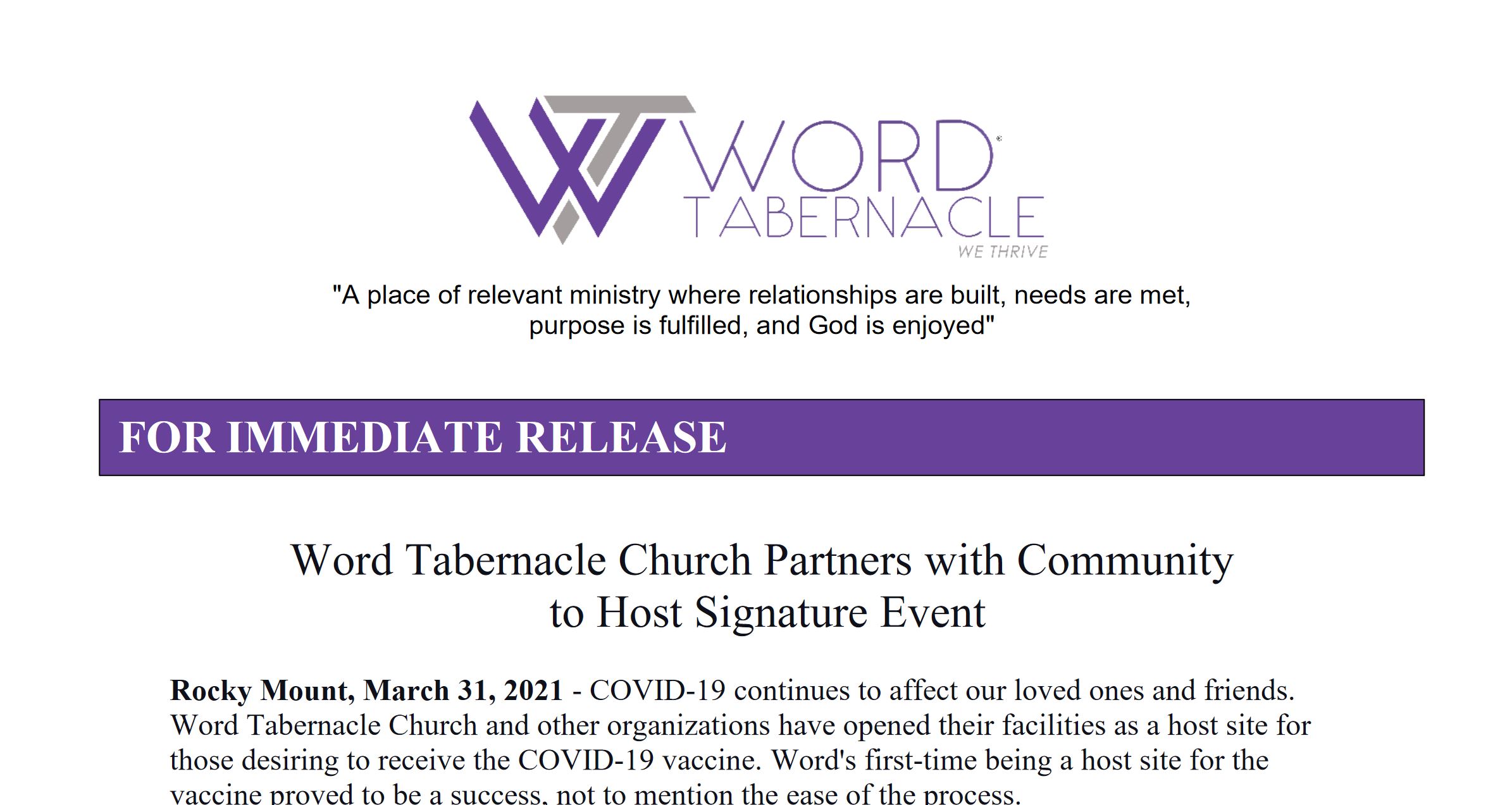 .....Read more
Check out Gov. Cooper's Executive Order
Vaccination Information
WTC Vaccination Clinic, every Tuesday 8am - 11am and 2pm - 4pm
Location: 821 Word Plaza, Rocky Mount, NC
Photos from the past COVID-19 Vaccine Clinics
What vaccine group are you in? You can send an email to Please include your name and phone number and someone will return your call.
Not sure of your vaccine group? Click on the link below.
Find Your Spot - Take Your Shot
VACCINE INFORMATION
| | |
| --- | --- |
| | Information about the Moderna COVID-19 Vaccine | CDC Information on how well the vaccine works. Based on evidence from clinical trials, the Moderna vaccine was 94.1% effective at preventing laboratory-confirmed COVID-19 illness in people who received two doses who had no evidence of being previously infected.; The vaccine appeared to have high effectiveness in clinical trials (efficacy) among people of diverse age, sex, race, and ethnicity ...www.cdc.gov |
North Carolina Department of Health and Human Services (NCDHHS) COVID-19 Information Hub